As delegates at COP22 debate the implementation of the Paris Agreement inside Bab Ighli, those living outside its walls are already feeling the heat. Morocco, the host state of this year's United Nations climate negotiations, is facing an onslaught of climate impacts. And while the world still negotiates the parameters of not exceeding 1.5°C of warming, the changing climate in Morocco are already clearly evident.
With a population of close to 35 million people Morocco is currently experiencing a 'population explosion', with an increase of over two million people in the past few years. A significant proportion—44 percent— of Moroccans live in rural areas and are largely dependent on the land for food, water, and income.
In a cruel climate dichotomy; Northern Morocco is plagued by floods, due to sea level rise and increased precipitation as well as landslides caused by earthquakes and heavy rains.
Meanwhile; Southern Morocco is threatened by desertification, heatwaves and timber fires. These impacts are now exacerbated by climate change, causing serious threats to the Moroccan economy, and threatening the lives and livelihood of those living in Morocco.
A surprising reality for many in Morocco is rising sea levels due to melting sea ice. Under a high emission scenario of 5.5°C by the year 2100, close to 190,000 more people will be impacted by flooding. However, the World Health Organisation (WHO) believes that as little as a hundred people will be affected between now and 2070 if Morocco follows through on their climate change adaptation plan and temperature rises are limited to 1.5°C globally.
A second area that climate change impacts are affecting is Moroccan agriculture. Agriculture and forestry account for approximately 67 percent of Morocco's land use. As of 2015 these sectors contributed 16 percent to the country's overall GDP. Under the same high emissions scenario of 5.5°C, droughts are anticipated to increase from 90 to 125 days a year while total rainfall is set to remain the same. The problem here is because the agricultural sector accounts for over 83 percent of harvested water. This means that with increased droughts, Morocco will be forced to divert even more water, than it currently does. Furthermore, this will affect water security as the more water used in the agricultural sector the less water remaining for human consumption.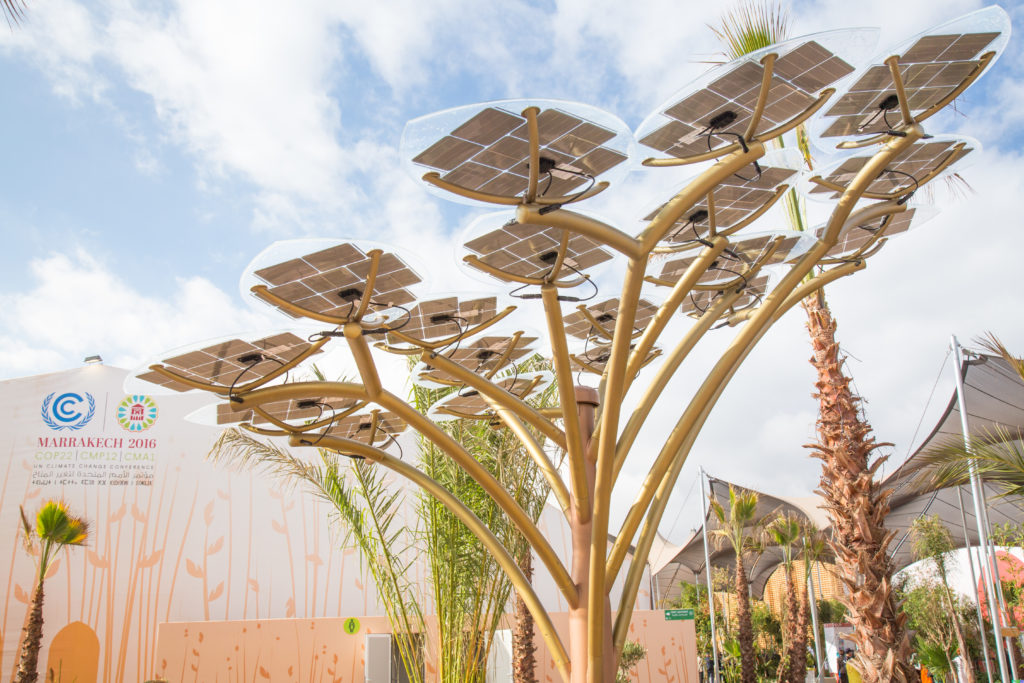 Moroccan climate impacts will also affect the health and mortality of Moroccan citizens, especially children and the elderly. The predicted increase in temperatures and droughts, and decrease in water by comparison will have additional impacts, including the increase in heat related deaths each year. A high emissions scenario, aggravated by an increase in drought days, is projected to increase the annual number of heat-related deaths in the elderly from five to 50 deaths per 100,000.
This could be minimised to 14 deaths a year in a 1.5°C warming scenario.
If that wasn't enough, cardiovascular disease caused by short-lived climate pollutants (SLCPs) is expected to skyrocket. The SLCPs typically found in Moroccan air are black carbon, methane and tropospheric ozone. They are emitted during a number of common daily practices, including household cooking, transportation, and home heating and cooling. It is estimated that a decrease in SLCPs from current levels will prevent up to 2,000 premature deaths per year as of 2030.
With the rapidly changing environment already displaying the impacts of climate change, Morocco has no choice but aim for a 1.5°C emissions scenario; and is hopeful that the negotiations in Marrakech progress to global action that would allow for this. Already reliant on it's agricultural and forestry sector any emission scenario above this would spell devastation for the countries' economy and people.  It is in the best interest of both the world and Morocco to ensure that the targets set in Paris and implemented.