Climate activists might hold on to their receipts this year if Japan's gifts are anything to go by.
The infamous prize, awarded daily for biggest obstruction to climate action, was given to Japan for spending money meant for stepping up green action in developing countries on coal and gas stations instead. 
Japan's fossil fuel based power stations are fuelling the environmental problems hundreds of organisations and activists are trying fix here in Lima, despite their claims that it was clean coal, not dirty coal. 
Today's prize was the 'worst possible present' to give someone this Christmas: something expensive that nobody except you wants and that leaves a big mess behind. 
The naming and shaming of Japan today demonstrates the possible need for greater regulation in climate funding expenditures.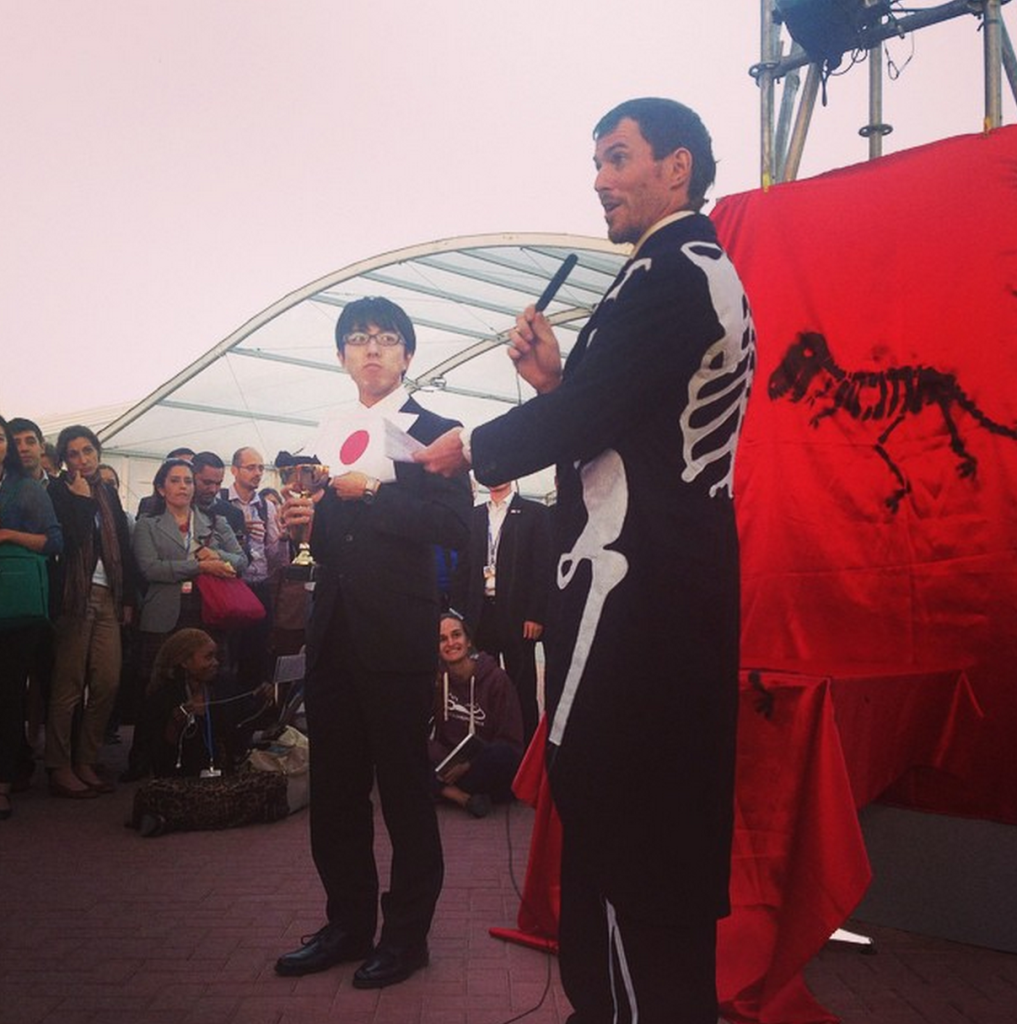 Photo: Sydney Pead.