In a cunning diplomatic move, developing countries have installed a world-first Cup-And-Trade system at the COP21 Paris climate summit.
When delegates at the conference centre at Le Bourget buy a coffee, they must also purchase a plastic cup. These cups are refundable at any time, and the system was up until now a closed loop – a mechanism designed to highlight the importance of recycling.
But the system has been hijacked by a rogue group of nations made up of international pariah states including Nepal, Costa Rica and The Philippines, in an effort to raise finance to adapt to climate change.
Why are they doing this? Why are the cups so valuable? What's the end game of this group of nations threatening the stability of the world order?
The idea is simple – the G77 has bought up all the plastic cups in the conference centre, and now control the market. They are gradually reducing the number of cups in circulation, pushing up their value, and reaping the whirlwind profits.
"Now we'll see who really wants coffee," giggled Angolan minister Giza Gaspar Martins with glee.
It boils down to this: rich countries are refusing to pay for the damage they've caused to the climate by their hundreds of years of pollution. They've also refused to adequately assist poor countries develop their economies without using the same polluting energy sources that made them rich. Understandably, this is causing a bit of tension.
"Where the money at? Huh?" said President of Nepal Bidhya Devi Bhandari. "My people need electricity, and many live on less than a dollar a day, so we've got to raise money somehow."
"Where the money at? Huh?"
There has a huge wave of support from people attending the conference at Le Bourget.
"Funny you mention huge waves," said Prime Minister of Tuvalu Enele Sopoaga in conversation with The Verb, "because just last year a huge wave almost wiped away my entire country!"
It's hoped the plastic cup funds will allow countries to at least relocate to somewhere else when their home sinks.
"We'll probably move to Fiji," said Sopoaga. "Don't get me wrong, I'd rather not move at all. I'm quite happy where I am at the moment actually," he noted with a sigh.
So how is the Cup-And-Trade system working? Well, believe it or not, but in just two days, it has raised over US$100 billion, which coincidentally is the minimal annual amount developing countries need to deal with the mess caused by rich countries.
"We've actually raised more money through Cup-And-Trade than we have through any other method to date," said Nozipho Joyce Mxakato-Diseko, chair of the G77, a group of developing countries.
"It's certainly been more lucrative than getting rich countries to pay their fair share, that's for sure," Mxakato-Diseko added with a distinct tone of exasperation.
"We've actually raised more money through Cup-And-Trade than we have through any other method to date."
Outside a coffee stand at the conference, a negotiator from Denmark told The Verb that they didn't really mind paying 4000 Euros for a cup of coffee.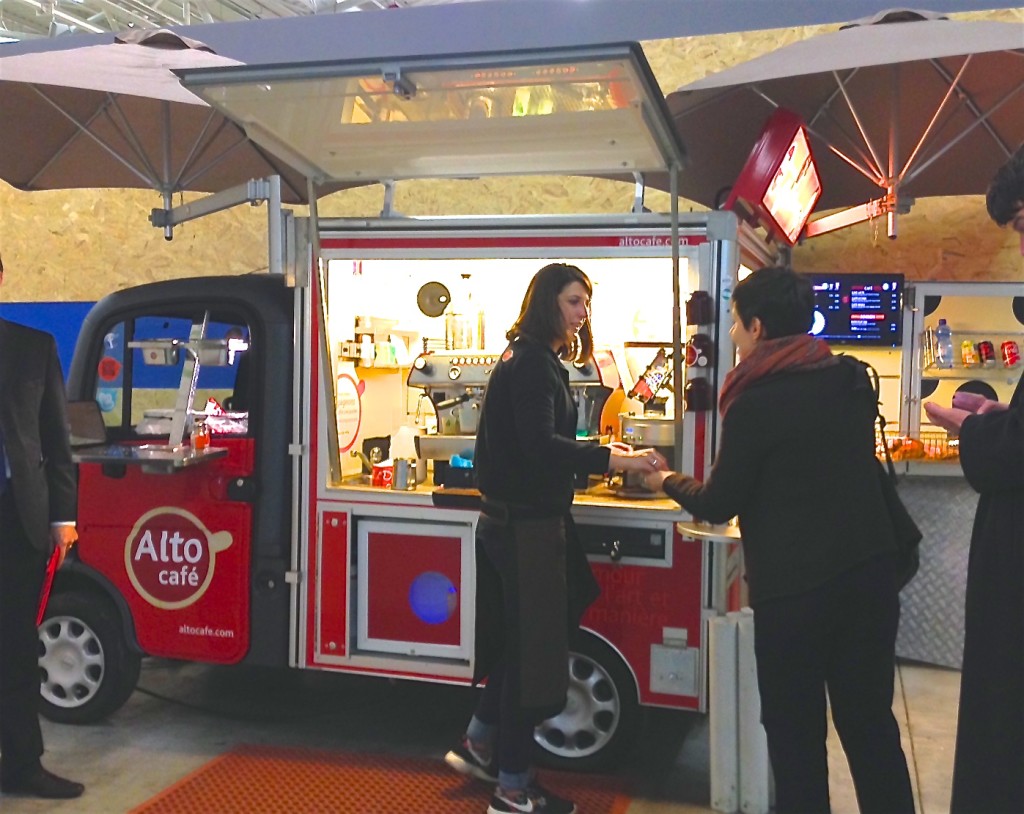 "It's the free market, so it must be a perfect outcome."

"When you think about it, the coffee still only costs like two Euros, so it's a good deal, it's the cup that costs all the money," said the negotiator.
"There just isn't a better and more efficient way to raise money for poor countries," chimed in an Australian negotiator, wearing a suit worth more than the yearly earnings of the average Mongolian – another country in this cabal.
"I mean, like, literally" a delegate from the United States piped in while slurping down a latte, "only countries in a position to do so should have to pay for climate adaptation and mitigation. Sure we've got loads of money – like a lot of money – but in this economy?"
As climate change negotiations crawl along in Paris, the price of cups may continue to rise to boiling point.
"Until then," said the Kenyan Prime Minister, who was running to a cafe stand with a handful of cups, "we'll keep focussing on the cups. It's all we've got right now."
---
The Dodo Report is The Verb's comedy page – taking the heat out of climate negotiations.