Australia is the highest per capita emitter in the developed world and the 13th largest polluter. However, the country has flip-flopped on its response to tackling climate change. In 2011, Australia implemented a carbon pricing mechanism, but in 2014 Australia became the only country in the world to repeal a working carbon price. It also reduced its renewable energy target. The country's oscillating climate policy has rocked business confidence, stalled investment in clean energy development (clean energy investment fell by 31% during this period), and slowed Australia's transition to a low-carbon economy.
Although it is a developed country, Australia is in a precarious position when it comes to the effects of climate change. The second-driest continent, Australia is already prone to drought and extreme weather events. During the 2013/14 summer, more than 156 records relating to extreme heat were broken in Australia. In 2014, the Bureau of Meteorology was compelled to add a new shade of purple to temperature maps, to indicate temperatures over 50°C. Meanwhile, since 2011 Brisbane has experienced two major flooding events, and both Sydney and Fremantle have witnessed the tripling of sea-level events (including high tides and storm surges) over the past century.
Malcolm Turnbull, who has a long record of supporting action to tackle climate change, replaced Tony Abbott as Australia's prime minister in September. However, to become leader he has committed to his party to not change the government's current climate change policies. It is unclear whether Australia will lift its performance and join leading countries in setting stronger emissions reduction targets and increasing its contribution to climate change finance.
Capital: Canberra
Population: 23 million
UNFCCC classification: Annex I
Member of the G20, OECD and APEC
UNFCCC negotiating group: The Umbrella Group
Head of State: Governor-General Peter Cosgrove
Head of Government: Prime Minister Malcolm Turnbull
Chief Negotiator: Mr Peter Woolcott, Australia's Ambassador for Climate Change
Emissions Profile
Fossil fuel generated energy accounts for 73% of Australia's emissions profile. Other major sources of emissions are agriculture, industrial processes and land use (such as forestry).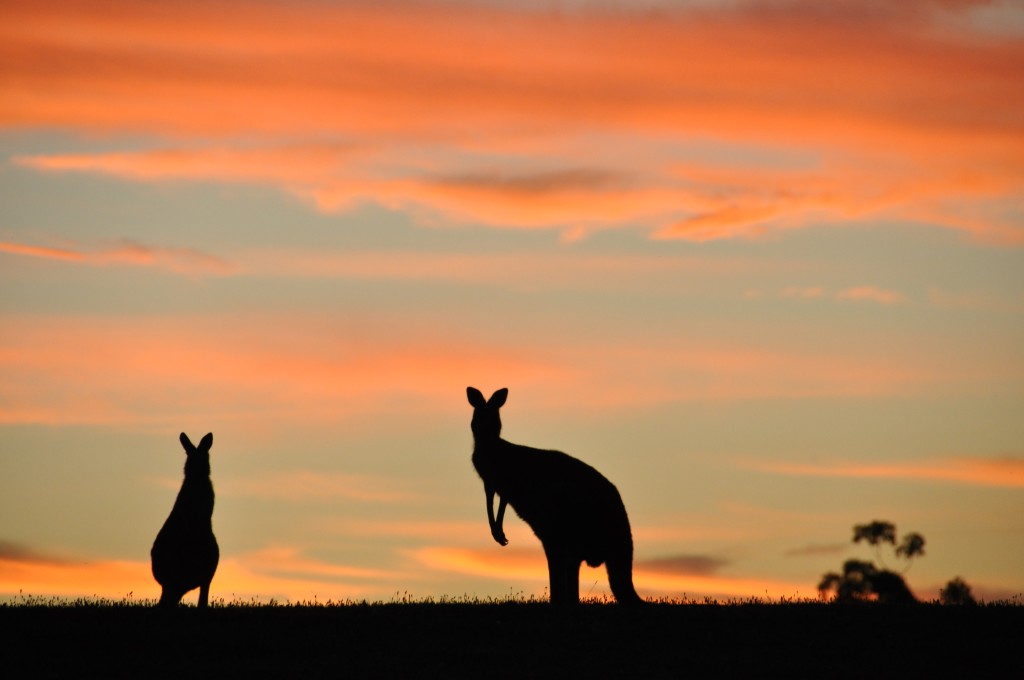 UNFCCC Profile 
Heading into Paris, Australia supports incorporating five-year review cycles into the Paris agreement, but it has not yet indicated if it will support a clear long-term emissions reduction goal.
On climate finance, in 2014 Australia committed AU$200 million to the Green Climate Fund, over the course of four years. This commitment does not constitute an additional expenditure by the Australian government, but rather redirects existing foreign aid commitments. The sum is a reduction from the $599 million provided under the Fast Start programme.
Although Australia has recognised the importance of adequately addressing loss and damage for vulnerable countries, this has not resulted in support for compensation.
Pre-2020 commitments:
– Under the Kyoto Protocol, Australia has an unconditional commitment to reduce emissions 5% below 2000 levels by 2020. It also made conditional commitments of reducing emissions between 15% and 25% below 2000 levels by 2020.
– Status of ratification of the second commitment period of the Kyoto Protocol (the Doha Amendment): Not accepted.
INDC commitments:
– 26-28% reduction from 2005 levels by 2030.
– National Climate Resilience and Adaptation Strategy to be developed in 2015.
Energy Profile
Australia is one of the biggest producers, exporters, and consumers of coal. The industry is backed by powerful lobbying groups. Despite possessing a large share of the world's uranium reserves, Australia has never generated nuclear energy, due to strong community opposition. Under Australia's now-scrapped Carbon Pricing Mechanism, emissions from the electricity sector dropped by 8% in two years.
Australia has seen a high uptake of small-scale solar projects, with uptake of solar power in Australian households reaching 20% in late 2014. Uptake of wind power has been slowed by political motivations and unsubstantiated health concerns. Recent changes to the Renewable Energy Target has also created significant uncertainty in the renewables market and hindered investment.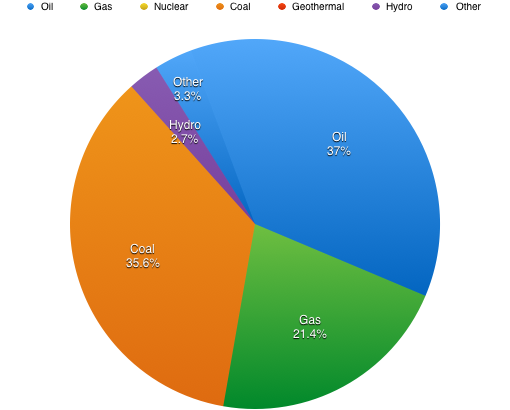 Data source: BP 2014.
Created in conjunction with WWF.